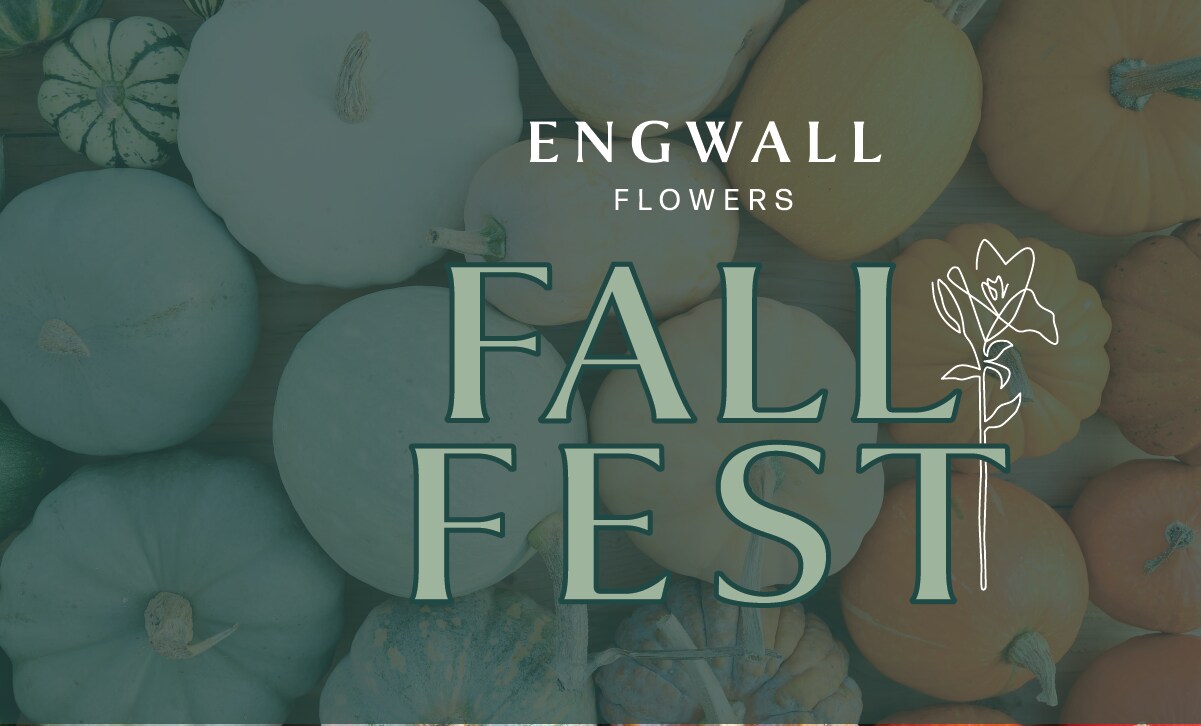 Fall Fest
August 12, 2022
Save the Date for Engwall Flowers 2022 Fall Fest!
DATE: September 23 & 24
TIME: 10 AM to 4 PM
LOCATION: 4940 Matterhorn Drive
With two days full of fall activities, we have something for everyone!
25% off Fall Decor & Gifts
Grab & Go Arrangements
DIY Flower and Plant Bars
Plant Refresh and Repotting Services
Pumpkin Painting
Make and Take Crafts for Kids
Variety of Local Vendors
Bring the kids, invite a friend, and have some fun at our Engwall's Fall Fest.
Following along for update here or on our Facebook event.
Local Vendors Include:
Northern Gourmet by Mrs. D
Hippie Houseplants
Up North Clay
Everyday Antonia Mae
Majora's Bakehouse
Studio Kaylalou
Karley Graves Design
AnndreasArt
AmberWoods Floral & Gift
Chiara Elina Jewelry
Wild Threads
Ann Brennan Design
Ethereal Art Resin
Darlin' Handmades
Joya by Hand
Juinper Leather Goods
Josie's Gemstones
Stoneweaver Studio
Claire.ity Art
MN Nice Dog Co.
Interested in joining our event as a local vendor? Reach out to us at engwalls@engwalls.com for more information.
And stop by our neighbors!
Plato's Closet offering 70% off and refreshments.
Weeping Willow offering 20-50% off and refreshments.