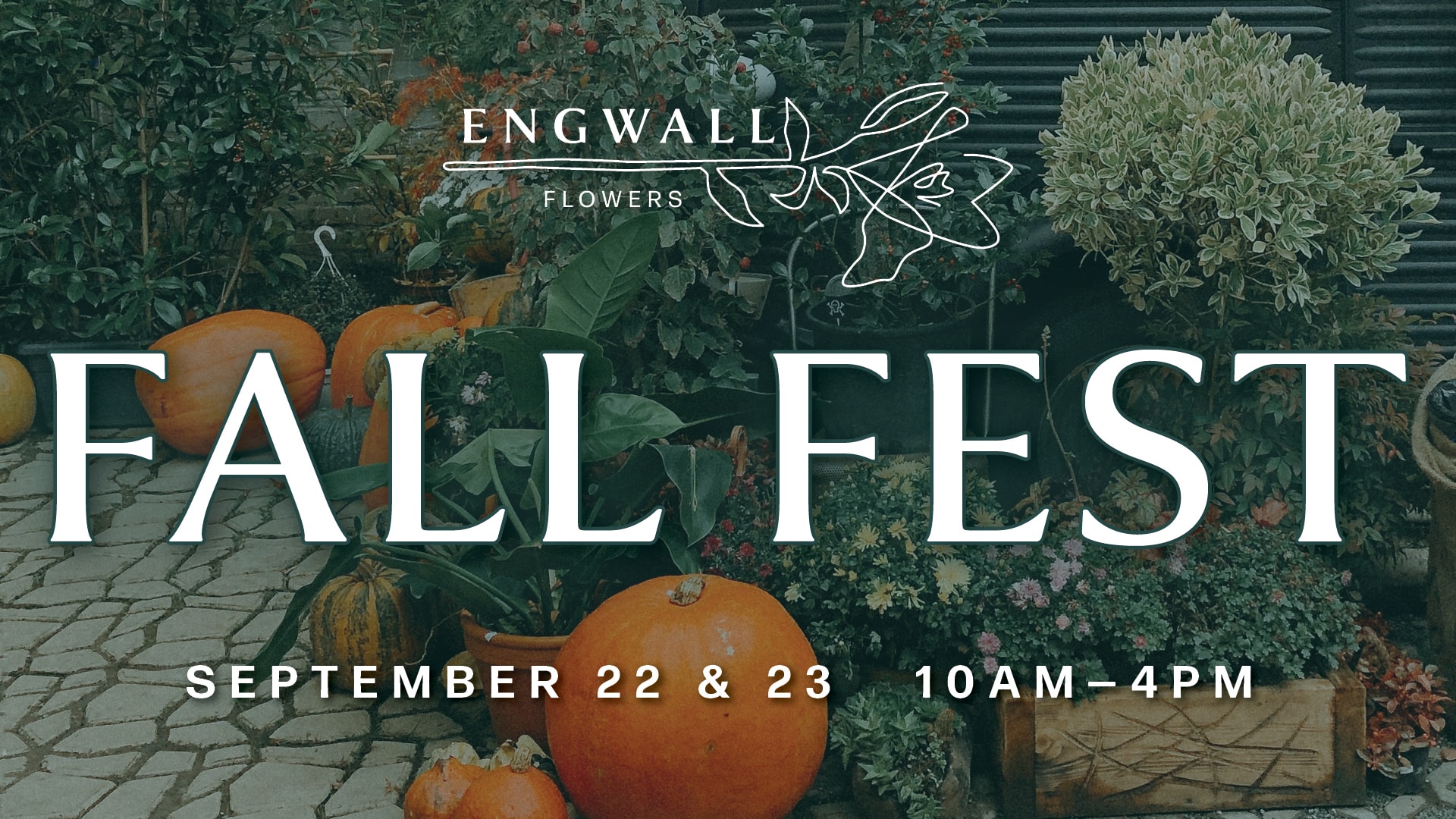 Sept 22 & 23 | Fall Fest
September 05, 2023
Engwall Flowers 2023 Fall Fest!
Two days full of fall activities, we have something for everyone!
Bring the kids, invite a friend, and have some fun at our Engwall's Fall Fest.
Follow us on Facebook and for more event information!
September 22 & 23, 2023  |  10am - 4pm
4940 Matterhorn Drive, Duluth, MN 55811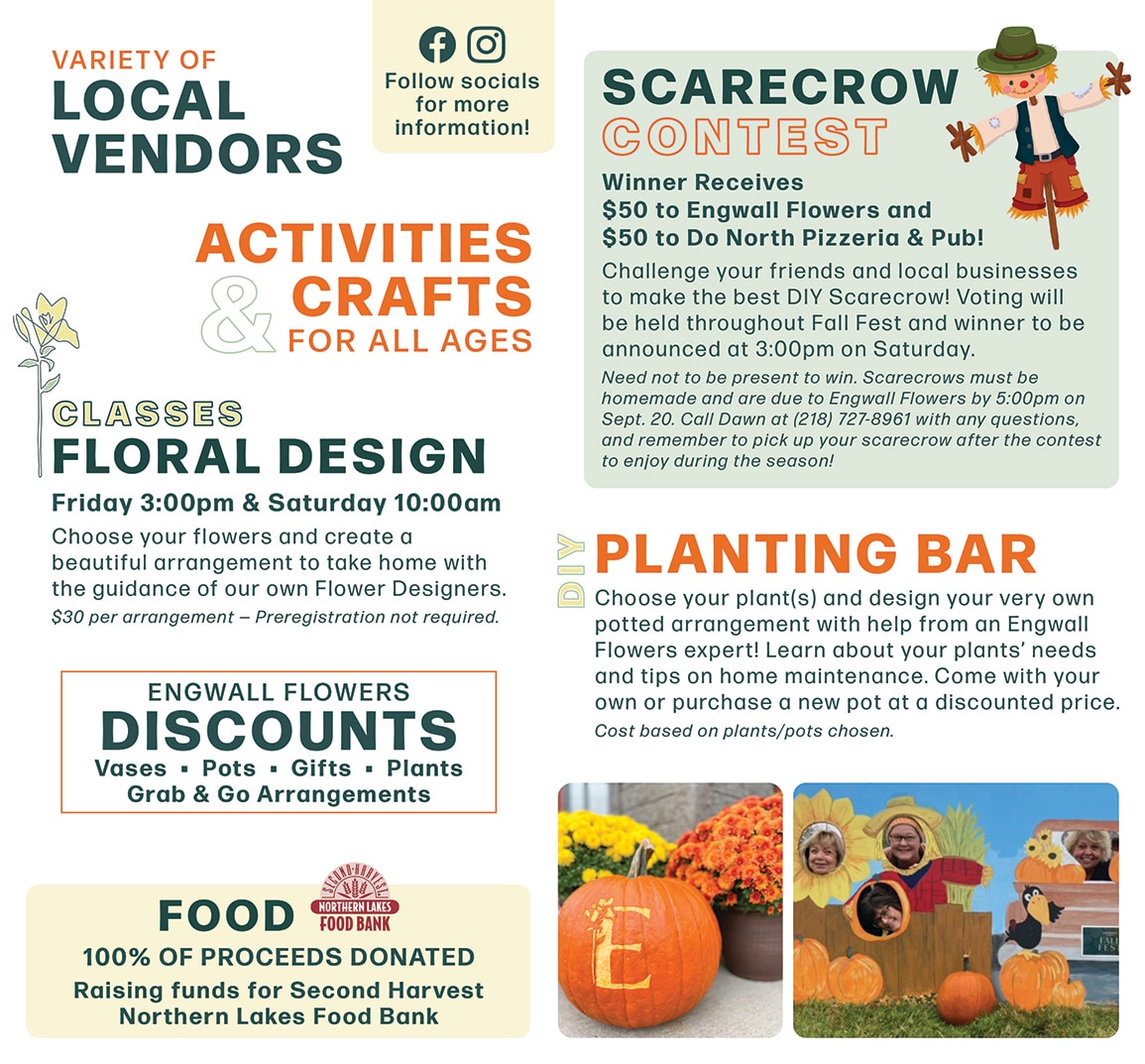 Variety of Local Vendors • Activities and Crafts for All Ages

100% of food proceeds to be donated to Second Harvest Northern Lakes Food Bank

Store Discounts
Vases, Posts, Gifts, Plants, and Grab & Go Arrangements
Scarecrow Contest
Winner Receives: $50 to Engwall Flowers and $50 to Do North Pizzeria & Pub!
Challenge your friends and local businesses to make the best DIY Scarecrow!
Voting will be held throughout Fall Fest and winner to be announced at 3:00pm on Saturday.
Need not to be present to win. Scarecrows must be homemade and are due to Engwall Flowers by 5:00pm on Sept. 20. Call Dawn at (218) 727-8961 with any questions, and remember to pick up your scarecrow after the contest to enjoy during the season!
Floral Design Classes
Friday 3:00pm & Saturday 10:00am
Choose your flowers and create a beautiful arrangement to take home with the guidance of our own Flower Designers.
$30 per arrangement — Preregistration not required.
DIY Planting Bar

Choose your plant(s) and design your very own potted arrangement with help from an Engwall Flowers expert! Learn about your plants' needs and tips on home maintenance. Come with your own or purchase a new pot at a discounted price.
Cost based on plants/ pots chosen.