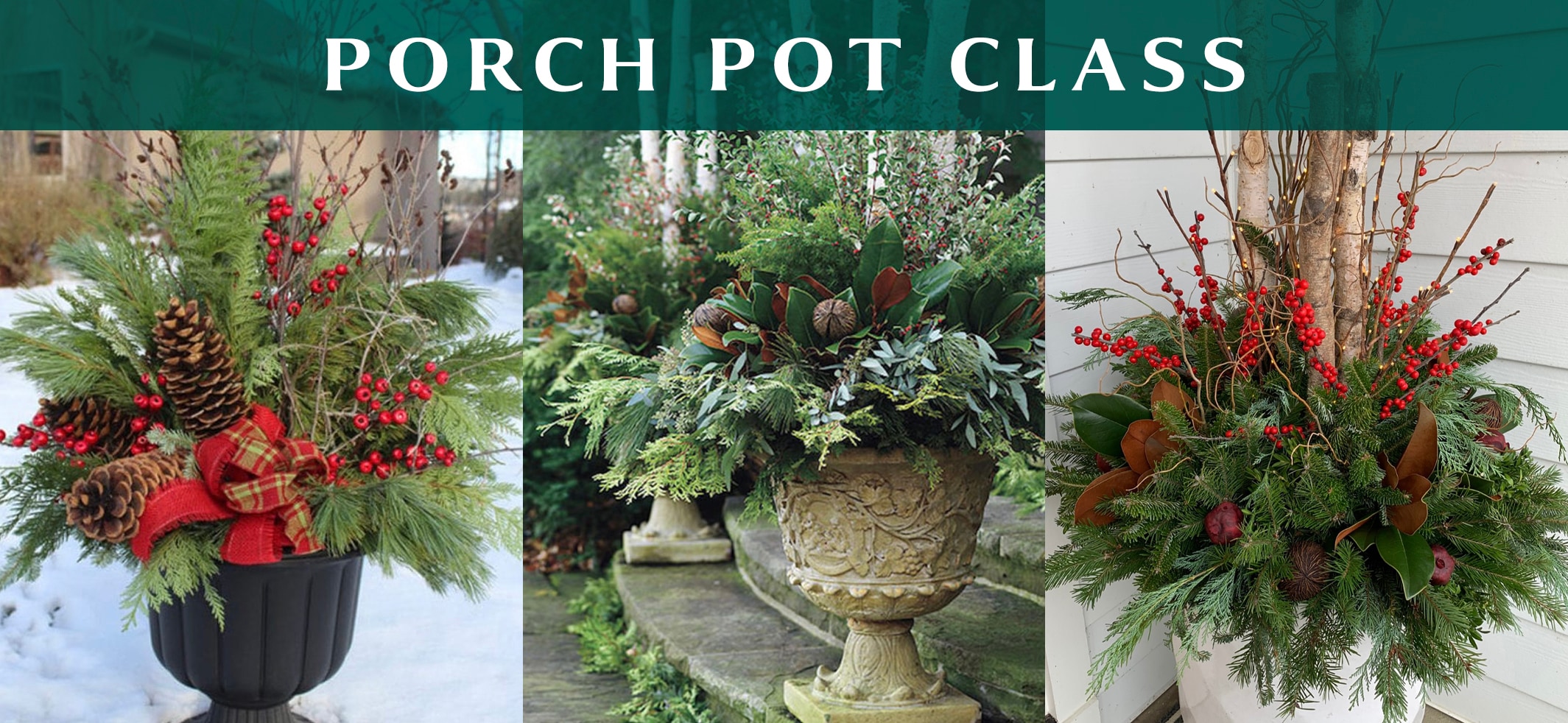 Nov 15 | Porch Pot Class
November 08, 2023
Get Ready for the Holiday Season!
Invite a friend and unleash your creativity at our upcoming class by making your own Porch Pot with the guidance of our expert Floral Designer, Nancy! Add a cozy touch to your porch during the chilly winter season!
*Second class is also available on November 29!*
Please call us at 218-727-8961 with any questions.
Date and Time
November 15 | 6:30-8:30PM
Designer
Nancy
Location
Engwall Flowers
Directions: 4940 Matterhorn Drive, Duluth,MN 55811
Price
$85
all supplies provided, register by 11/14
Follow us on Facebook!